One of the themes of this past year for me has been being seen by the Father, being seen by Jesus. Not just "he sees me when I'm sleeping he knows when I'm awake he sees right through me because he's God so I'm totally exposed," but I mean, being known and understood and delighted in. In the very depths of my heart where I'm most real. How loved do we feel when we encounter a person who looks at us and we just feel they get us? How beautiful to be able to go to Jesus and just let him look at us and love us and know that he sees us, really sees us.
This painting was based on Hagar from Genesis, after she was forced to have Abram's child but then treated so badly for it that she ran away. The angel of the Lord met her in the wilderness and instructed her to return, but he said to her: "Yahweh has heard your cries of distress." And Hagar felt so understood in her grief that she "gave a name to Yahweh who had spoken to her: 'You are El Roi,' for, she said, 'Surely this is a place where I, in my turn, have seen the one who sees me?'" – Genesis 16: 13
I've encountered the Lord in many wonderful ways but none of them compare to the moments of just knowing he's gazing upon me with unwavering love, seeing me, counting nothing against me, delighting in me. That that seeing love is with me no matter what I'm experiencing. I think it's in this that the joy of the Lord being my strength has been most profound and most unwavering.
The painting is inspired by Hagar's story but I painted Jesus because each one of us has his gaze of love with us always.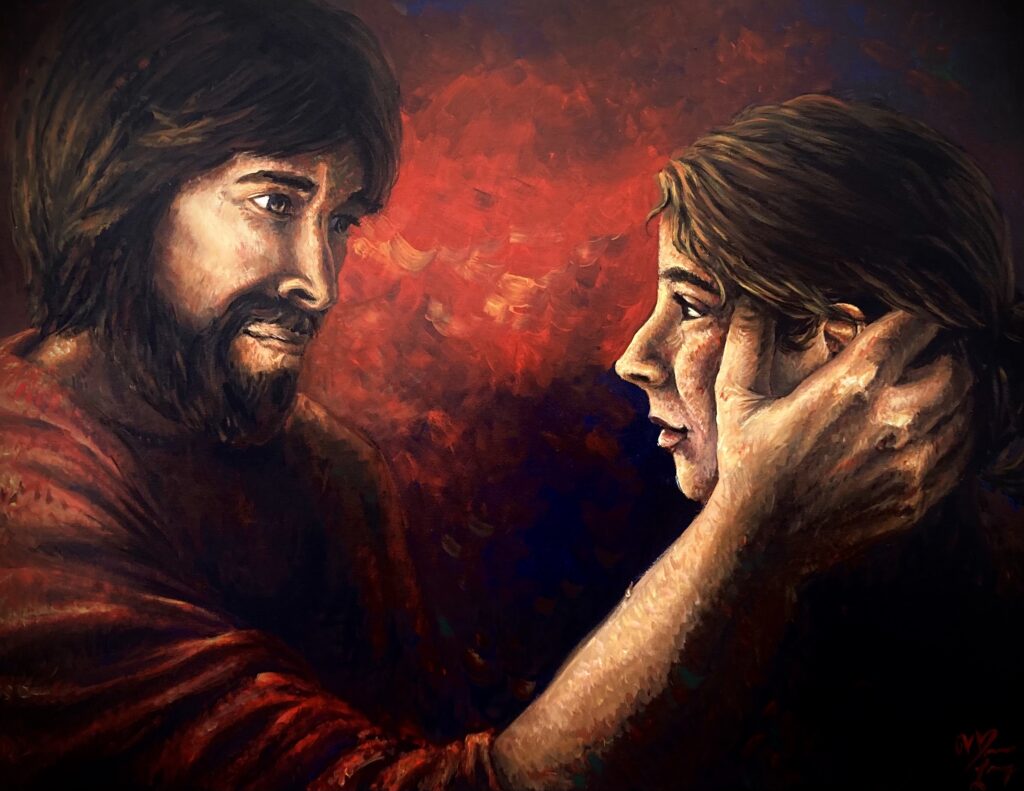 Comments
comments