Recently, two of the things God has been teaching me are how He is my protection and how I am His daughter. They tie in well, but the more I dive into the lesson the more it blows my mind in ways I don't expect. It is so much simpler than I tend to let myself suppose. I think it's because I don't naturally embrace being His daughter. I know it in my head but I don't know it in my heart.
I have always loved The Chronicles of Narnia. I've read them ten times now and since I'm only 27 there looks to be possibly a lot of time left to increase that number quite a bit. I recently read them again, and then from two separate sources this scene was quoted to me:
"Lucy buried her head in [Aslan's] mane to hide from his face. But there must have been magic in his mane. She could feel lion-strength going into her. Quite suddenly she sat up. 'I'm sorry, Aslan,' she said. 'I'm ready now.' 'Now you are a lioness,' said Aslan. 'And now all Narnia will be renewed.'"
It was neat how beautifully it tied into what God had been teaching me. For a long time I've been learning about spiritual combat, but lately the lesson has shifted to a focus that the most protective thing I can do is not just standing out there amidst the attacks of the enemy holding up my shield with all my might, or even just the same thing with God's might, but burrowing into Abba's heart and letting Him hold me and protect me. His heart is the safest place.
This past week, Abba has continued to teach me that I am His daughter, that I am secure in His protection and care, that I am safe in His heart. But now He's also teaching me that living in His heart will fill me with His courage. So aligned with the source, I will be filled with His courage.
Living in Abba's heart, I will have the courage to do the hard things. Living in Abba's heart, I will have the courage to forge on when the devil is shooting his flaming arrows at me. Living in Abba's heart, I am protected by the shield that is His very self–but I will also be filled with courage. Courage to be valiant, to be His lioness daughter.
I will have duties. I need to follow along behind Him where He leads me so I know where to go and what to do. I need to praise Him so that He is in me. But I also need to just be, in His heart, where I am safe and loved and filled with courage.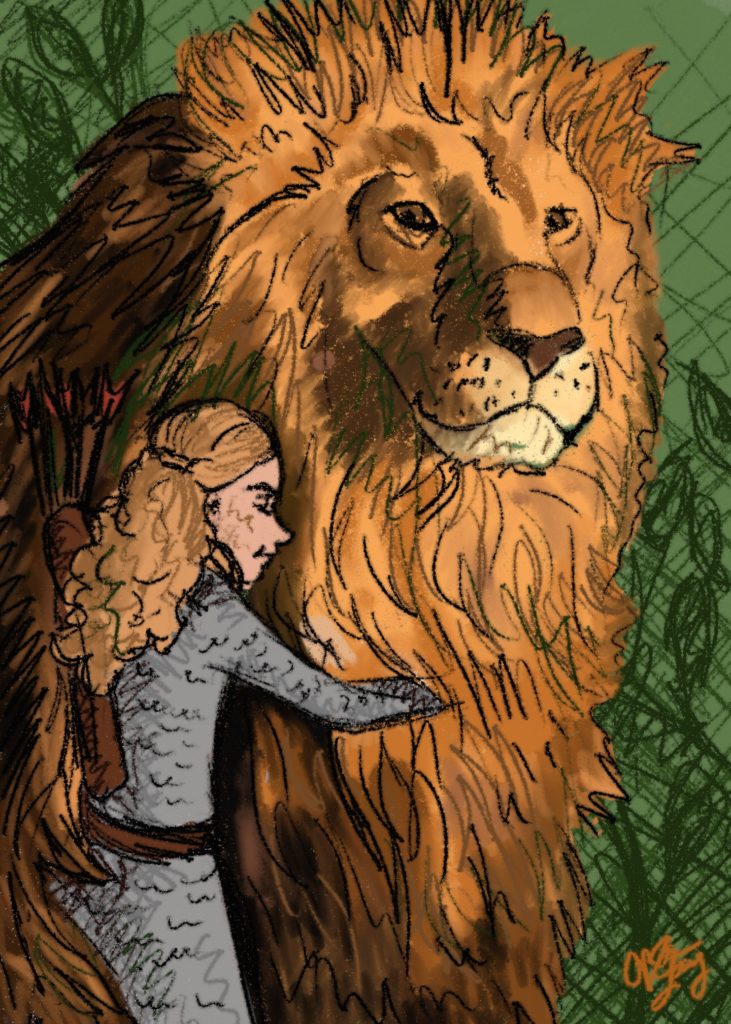 Comments
comments