Akiane Kramarik was born on July 9, 1994 in Illinois.  She is best known for her painting of Jesus, entitled Prince of Peace which she created when she was just eight years old.  The story behind it is incredible, so that'll be the focus of this post.
When Akiane was four years old, she began having visions of Heaven.  What makes this even more astounding than it might initially strike you is that she was raised in a home where the name of Jesus was never uttered.  She had no frame of reference, nothing on which to base a false story.  Her family didn't even watch TV or send her to preschool.  She was on a spiritual island, or so it would seem.  But when Akiane started to paint the things she saw–vibrant colors, idealized landscapes, and most importantly, images of Jesus–her mother had to accept that she was actually seeing Him.  God had to be real.
Prince of Peace depicts Jesus as she saw Him.  She described Him as strong and masculine–honestly a Jesus much more attractive in both appearance and idea than that which we often see depicted in art.
Several years later, a young boy named Colton Burpo almost died and when he barely survived, he began describing his visit to Heaven.  One of his family's natural reactions was to point out pictures of Jesus to him and ask him if that's what their savior looked like.  Colton rejected each one outright.  Until one day, when Mr. Burpo showed Colton Akiane's portrait with the question which by now had evolved into, "What's wrong with this one?"  With no knowledge of the story behind the painting, the little boy stopped dead in his tracks and said in awe and wonderment, "Dad, that one's right."
With a story like that, this is my favorite picture of Jesus.  I think it's a special window through which we have the gift of seeing His face.
Below are shown more of Akiane's works, with the ages she created them.
Age 9: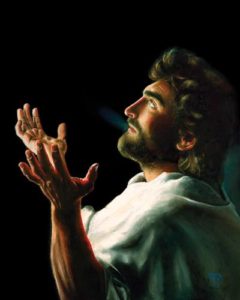 Age 10: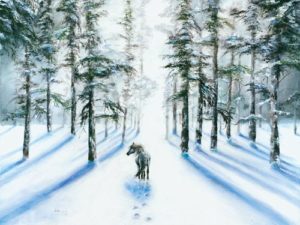 Age 16:
Age 17:
I referenced Heaven is for Real by Todd Burpo for this post.
Comments
comments