John Henry Twachtman was born on August 4, 1853 in Cincinnati, Ohio.  He was an Impressionist painter best known for his landscapes.  He was part of a group called The Ten, a club of artists who were not fond of the more professional art organizations and got together to experiment and express themselves.
Twachtman liked to paint using oils, but he also enjoyed creating etchings and pastel paintings.
Below are shown Branchville,  Fishing Boats at Gloucester,  
and Wild Cherry Tree.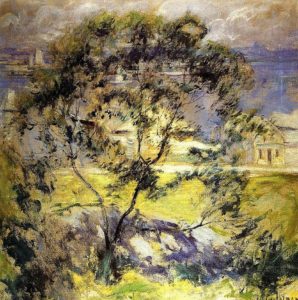 Comments
comments