I just happened to be listening to "What a Wonderful World" by Louis Armstrong when I uploaded this. It seemed like a fitting title.
Not long ago, I painted a picture of my parents' first dance as husband and wife. I got to spend a lot of time with the scene, just basking in the love emanating from the moment. Now I just finished this painting, from a picture taken at my wedding reception.
More than 25 years later, they're just as in love dancing at my wedding as they were at theirs.
So many of my friends talk about how ready they were to live on their own. I was ready to get married. My dream came true in ways far more beautiful and blessed than I could ever have believed possible. But even so, a huge chunk of my heart will always be with my family. Because my parents loved me so unfailingly and showed me what a great marriage looks like without a single exception. They gave me existence, but they also gave me life. I'll never know all the sacrifices they poured into that. But I do know how much they and the idea of their sacrifice mean to me.
I spent much of the time painting this in tears because I'm so grateful. So, so grateful.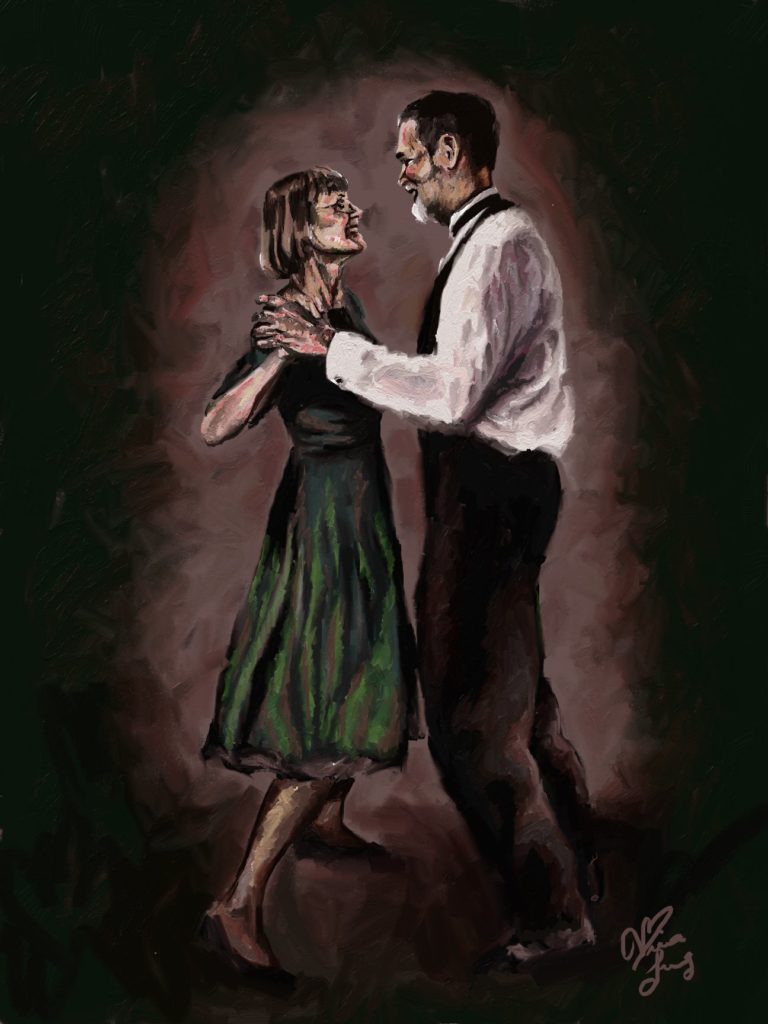 Comments
comments