Here at Art Talk'n, we believe that our art course can be a good fit for anyone who wants to learn to draw.  But we created it specifically with homeschoolers in mind, and here's why we think that if you homeschool you'll get a lot out of it!
It's designed to be done at your pace.  You can go as slowly or quickly as you want.
The membership is for your whole family.  You have access to the whole course and can be watching multiple lessons at once; all your kids can go through it together, or separately.
The course itself is affordable, and we also have been very careful to help you to have to buy as few tools as possible.
Art Talk'n was built by homeschoolers.  We've experienced the challenges of trying to incorporate art into a curriculum, and we know it's not easy to find something that really teaches well from home.  (In fact, most people think they can't draw BECAUSE they have never seen good teaching.)  But we're not just homeschoolers.  We're also professional artists, and we know some really effective ways of learning.  We teach you that way.
We teach you step-by-step, always building on something we've already taught you.
We give parents tips on how to grade.
We're always adding.  With other art resources, you might have to go searching for a new one every year.  With Art Talk'n, you'll never have to do that.
Art Talk'n teaches you how to draw.  It also gives you a wealth of projects with various kinds of paint.
To learn more or to sign up, please click here.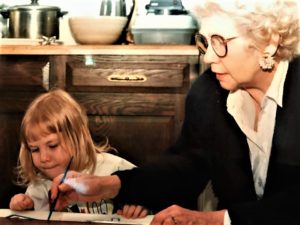 Comments
comments